---
This week's log:
Monday 4,300 words
Tuesday 11,337 words
Wednesday 6,985 words
Thursday 6,836 words
Friday 4,663 words
Saturday – Editing.
For a total of 34,121 words
---
After two weeks of complaining that this book was being written very slowly because of the structure (short stories connected by a frame story), I finished the 60K book late morning on Friday.  14 days exactly after starting it, and including plotting.
That's actually quite fast, even for me.  I've written books faster, but not without pedal-to-the-metal effort.  This one was completely effortless.
Although, with -30C temperatures here, this week, there's little inducement to move away from the keyboard and the lap rug, slippers and hot coffee…
Until next week.
t.
[fusion_separator style_type="shadow" hide_on_mobile="small-visibility,medium-visibility,large-visibility" class="" id="" sep_color="" top_margin="" bottom_margin="" border_size="" icon="" icon_circle="" icon_circle_color="" width="" alignment="center"][/fusion_separator]
.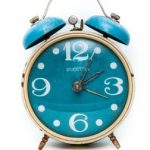 Write More, Faster Than Ever Before–15 Lessons To Kick-Start Your Motivation And Get More Books Finished