---
This week's log:
Monday: Business planning
Tuesday: Business planning
Wednesday: 5,570 words
Thursday: 4,877 words
Friday: 5,443 words
Saturday: <family visit>
For a weekly total of 15,890 words written.
---
See, this is what happens.  Problems compound.
Last week, I was mildly behind because I was sick for part of it, but figured I could catch up, no biggie.  Not even worth worrying about.
This week, the front half got sideswiped by one of those publishing industry "algorithm shifts"/policy changes/whatever you like to name it — those events and changes that have us indie authors reconsidering our current business model and often pivoting and reorganizing to meet the change.
On the upside, as indie authors, we can pivot and shift–instantly.  The price, though, is often a day or more lost to the reorganization.  That's what happened to me.
Then, on top of that, a family member who lives in another city had an emergency and dashed home for the weekend. As family always comes first, especially when they're in crisis, I dropped everything to help them.
That now means I am a week behind, perhaps a tad more.  So, this coming week I will need to use up my "spare" Sunday (which I planned to do with the Sunday just passed), and also write in the evenings, to catch up.
Rolling up my sleeves now…
t.
[fusion_separator style_type="shadow" hide_on_mobile="small-visibility,medium-visibility,large-visibility" class="" id="" sep_color="" top_margin="" bottom_margin="" border_size="" icon="" icon_circle="" icon_circle_color="" width="" alignment="center"][/fusion_separator]
.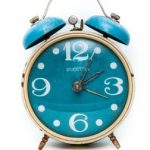 Write More, Faster Than Ever Before–15 Lessons To Kick-Start Your Motivation And Get More Books Finished