Ramit Sethi is the author of the runaway best seller, I Will Teach You To be Rich.  I've ignored him for many years because the original version of the book was "for 20-30 year olds".  Even when it was first published, I had moved past that age bracket.
Since then, though, Sethi has developed his blog and his brand to be far more inclusive, and I've recently begun following his blog, which has lots of interesting advice, and not all of it about finance.
The other day he wrote a post, "How to Conquer Self-Sabotage", which I read with interest, because of the productivity angle.  I confess the post did not end up where I thought it would, which was a pleasant surprise.
Generally, the post suggests that far, far too many people obsess over self-help and improvement, but never do anything about it.  (You know, the guy two cubicles down who has signed up to six gyms in the past five years and complains about how he'll never lose weight, around a mouthful of muffin?)
We all have these blind-spots.  We hear the advice, the suggestions, the ideas for improving, but half-way through we stop listening because "it's not for me, because xxx, xxx and xxx" and a dozen other justifications for why the advise doesn't suit you, won't work, or doesn't apply.
Do you read the Productive Indie Fiction Writer and the resources on it and have the same reaction?  Have you ever read one of my worklog posts which reports on my word count for the week and said "It's fine for her.  She's writing full time/had years of practice/is obsessed about writing lots, but it would never work for me because <insert your favourite justification>"?
Is there even a tiny bit of you that insists you could never write faster/more/better than you already are?
Have you stopped listening?
Is this a blind spot for you?
Somewhere inside you, there is a part of you that wants to be more productive and write more, or you wouldn't be reading this blog.
Try reading one of my other posts — it doesn't matter which one.  This time, read it and really listen.  Perhaps there is something in there, even one small suggestion, that would work for you, if you let the idea past your baffles.
Try it and see.
t.
[fusion_separator style_type="shadow" hide_on_mobile="small-visibility,medium-visibility,large-visibility" class="" id="" sep_color="" top_margin="" bottom_margin="" border_size="" icon="" icon_circle="" icon_circle_color="" width="" alignment="center"][/fusion_separator]
.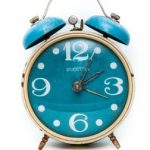 Write More, Faster Than Ever Before–15 Lessons To Kick-Start Your Motivation And Get More Books Finished