This week's log:
Monday: Plotting
Tuesday: Plotting
Wednesday: Plotting
Thursday: 5,782 words
Friday: 0 words
Saturday: 0 words
For a total of 5,782 words for the week.
---
Note to self:  Don't ever again organize a giveaway with 124 prizes!!
I'm actually stunned I wrote anything at all on Thursday, as that was the release day for my 100th book and the razzamatazz was deafening.
The real damage started Friday morning, as the huge giveaway with thousands of dollars worth of prizes, and 124 individual prizes was closed down and the winners had to be drawn, contacted and arrangements made to deliver their prize.
I'm still coordinating that mess on Monday morning, when I'm writing this, the day before the post goes live.  I will have to rework my writing schedule yet again, to make up for this interruption.
This was my first really big giveaway.  Lesson learned.
t.
[fusion_separator style_type="shadow" hide_on_mobile="small-visibility,medium-visibility,large-visibility" class="" id="" sep_color="" top_margin="" bottom_margin="" border_size="" icon="" icon_circle="" icon_circle_color="" width="" alignment="center"][/fusion_separator]
.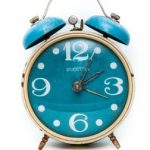 Write More, Faster Than Ever Before–15 Lessons To Kick-Start Your Motivation And Get More Books Finished