This week's log:
Monday: 0 words
Tuesday: 0 words
Wednesday: 0 words
Thursday: 0 words
Friday: 0 words
Saturday: 0 words
For a total of 0 words for the week.
---
I could not have told you what I was doing last week.  I just…didn't…write.
Today, (Monday before the post goes live) I didn't write either.  And this morning I've had a glimmer of the possible reason why last week was a giant exercise in procrastination at its very best.
About ten days ago, I changed my diet.  After a week of the new diet, I felt so bad, I decided to switch back to my previous diet, starting today.  The headaches and lethargy I'm feeling right now are severe. I get dizzy when I look at my manuscript.  So I'm going to take a genuine "sick" day off writing (which is ironic, given last Friday's post).  But I suspect that the symptoms of the crappy new diet built up all week, last week, resulting in my fantastically creative week of avoiding the manuscript.
I'll talk more about this on Friday.
For now I will merely observe that I am seriously behind schedule.  Which is kinda obvious, but I feel like I need to slap myself around with the fact a bit more, to really drive it home.
It was a disaster week, and there was no good excuse.
t.
[fusion_separator style_type="shadow" hide_on_mobile="small-visibility,medium-visibility,large-visibility" class="" id="" sep_color="" top_margin="" bottom_margin="" border_size="" icon="" icon_circle="" icon_circle_color="" width="" alignment="center"][/fusion_separator]
.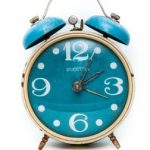 Write More, Faster Than Ever Before–15 Lessons To Kick-Start Your Motivation And Get More Books Finished