This week's log:
Monday: Planning for Grocery Shopping
Tuesday: Grocery Shopping
Wednesday: Schedule and Business discussions
Thursday: Plotting
Friday: Plotting
---
It was a weird week because of the first three items.  I worked my ass off last week, but with little to show for it.
We are only grocery shopping every three weeks at the moment, and that requires a huge amount of planning (as fresh produce doesn't last three weeks), plus cataloguing of what is currently on hand, to reduce costs where possible.  Then building menu lists, and then a shopping list.  And a shopping list that long simply has to be sorted in some fashion.  It's useless, unsorted.  And it's a time-sink, sorting it.
I would have worked on the book as usual, and done the grocery shopping in the afternoon, except I was worried how long it would take, and wanted to give myself as much time as possible.  As it was, it was 2pm before I had finished the thing.  I'm glad I started in the morning.
Tuesday was dealing with the shopping when it arrived back at the house–basically a day's worth of work.  We follow the pandemic guidelines for sanitizing the food, and ourselves, as it came into the house.  Then finding containers and bags to hold the now-bagless groceries.  Then putting away, and processing fresh produce so it has a fighting chance of surviving for longer than a week.
Tuesday was a very long day.
Wednesday became an impromptu partnership meeting, with all three partners weighing in on my production schedule at the moment.  A massive schedule change later, I was ready for work on Thursday and Friday, which is all the time I allowed for plotting out this book-that-never-ends.
I'll be talking more about those changes in coming weeks.
t.
[fusion_separator style_type="shadow" hide_on_mobile="small-visibility,medium-visibility,large-visibility" class="" id="" sep_color="" top_margin="" bottom_margin="" border_size="" icon="" icon_circle="" icon_circle_color="" width="" alignment="center" /][fusion_text]
.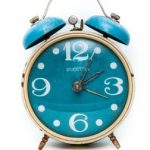 Write More, Faster Than Ever Before–15 Lessons To Kick-Start Your Motivation And Get More Books Finished