This week's log:
Monday: Cleaning up last book and prepping for editing round.
Tuesday: Plotting next book.
Wednesday: Plotting next book.
Thursday: Plotting next book.
Friday: Plotting next book.
Saturday: Plotting next book.
For a total of 0 words for the week.
---
I finished the plot for book #6 for the year mid-Saturday and took Sunday off, which was very nice–especially as I now do not have to worry about dodging Endgame spoilers.
I'm on track and truckin' along.
The motivation which I "found" (or dug up and brushed off) a couple of weeks ago is still holding true.  I explained a little bit about why that happened last week, in "What Plate Will You Spin Next".
There was a second reason why this worked so well for me this time around, which I will explain on Friday.
t.
[fusion_separator style_type="shadow" hide_on_mobile="small-visibility,medium-visibility,large-visibility" class="" id="" sep_color="" top_margin="" bottom_margin="" border_size="" icon="" icon_circle="" icon_circle_color="" width="" alignment="center"][/fusion_separator]
.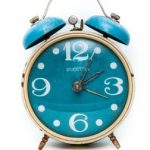 Write More, Faster Than Ever Before–15 Lessons To Kick-Start Your Motivation And Get More Books Finished