Plotting Help For the Prolific
I feel like I've been recommending books a lot lately.   Only, I've been reading some great how-tos, that I simply have to share.
Bear with me a for a couple more mentions.
A few months ago, I wrote a post about making your plotting more efficient, in response to a direct request from a PIFW reader.  You'll find the first part of "How To Formalize And Speed Up Your Plotting And Outlining, So You're Finishing Novels At Top Speed" here, and it has links to the other two parts.
The post became a series of three posts simply because plotting is complex.
I tried hard to boil the process down to formalized steps and a checklist, but the fact is, plotting is organic.  It's almost a quantum level of complexity, because any one decision you make regarding a character, backstory, scene, location…any decision you make about your story affects all the other moving parts of the story, and you have to go back and make sure they're still coherent, whole and working well.  All of them.
So building a "system" for plotting is next to impossible.
The best I could do — and the process I have for myself — is a series of steps that are pretty vague, and a way to keep myself oriented while I'm plotting.  Anchor points, processes that keep me moving forward.  The biggest time waster when you're plotting is staring at your acres of brainstorming and notes and asking yourself, "Now, where was I?  What do I do next?"
Which brings me to James Scott Bell's latest plotting books.  He's got a few different plotting and structure books out already and I highly recommend all of them.  Plotman to the Rescue, based upon appearances and the blurb, owes a lot to the ideals and philosophies of pulp writers, who were plotting and writing machines–exactly what we all aspire to.
The book is available for pre-order.  Which means no, I haven't read it yet.  I'm recommending it now because I'm very familiar with JSB's how-to books, and the clarity of his thinking regarding story, structure and writing processes.  I feel completely confident the book will be fantastic.
The cover is a pure delight, too.
[fusion_separator style_type="shadow" hide_on_mobile="small-visibility,medium-visibility,large-visibility" class="" id="" sep_color="" top_margin="" bottom_margin="" border_size="" icon="" icon_circle="" icon_circle_color="" width="" alignment="center"][/fusion_separator]
.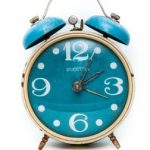 Write More, Faster Than Ever Before–15 Lessons To Kick-Start Your Motivation And Get More Books Finished