---
This week's log:
Monday 3,151 words
Tuesday 5,915 words
Wednesday 4,695 words
Thursday 5,684 words
Friday 2,984 words
For a total of 22,429 words
---
As I suspected, the writing of this book is going slower than usual.  It's making me a little twitchy to see words put down this slowly, especially given my goals for the year.
But I am also trying to incorporate some very long term goals in my year, so the time must come from somewhere.  I'm not cannibalizing my writing time at all (it's the same as last year), but I can't eat into admin time as I might have last year, in order to get a book done and move on.
It's a good lesson in patience.
Until next week.
t.
[fusion_separator style_type="shadow" hide_on_mobile="small-visibility,medium-visibility,large-visibility" class="" id="" sep_color="" top_margin="" bottom_margin="" border_size="" icon="" icon_circle="" icon_circle_color="" width="" alignment="center"][/fusion_separator]
.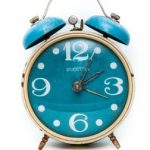 Write More, Faster Than Ever Before–15 Lessons To Kick-Start Your Motivation And Get More Books Finished