In April, I will be hosting a zoom workshop for the Regina Public Library and the Saskatchewan Writers Guild, aimed at romance authors.
After the Happy Ever After
What to do with your romance novel once you've written "The End"
You've slaved and sweated (and swooned) over your romance novel and now you've finished it. (Or have you?) Find out what your options are, what you should do next, and how you go about taking those scary first steps in your new career.
A fun and informative workshop that includes a quiz, door prizes, swag and lots of information that will get you moving down the right path for you, including:
How do you know when your manuscript is done?
What are the romance sub-genres? Take a quiz to find out.
Learn how to research the romance genres so you're aiming at the best market for your book.
Find out what the publishing options are for romance writers in 2022 and figure out which one suits you best.
Have questions? You'll have a chance to ask and get straight, practical answers, based upon up-to-the-minute industry practices.
Participating will give you a chance to win a 60 minute one-on-one coaching session with Tracy Cooper-Posey.
Workshop presenter Tracy Cooper-Posey is an Amazon #1 best-selling author. She writes romantic suspense, historical, paranormal, fantasy, epic fantasy and science fiction romance under her own name, and science fiction and urban fantasy under pen names. She has published over 120 novels since 1999, been nominated for five CAPAs including Favourite Author, and won the national Emma Darcy Award.

She turned to indie publishing in 2011. Her indie titles have been nominated four times for Book Of The Year. Tracy won the award in 2012, and a SFR Galaxy Award in 2016 for "Most Intriguing Philosophical/Social Science Questions in Galaxybuilding" She has been a national magazine editor and for a decade she taught romance writing at MacEwan University. She is the publisher for Stories Rule Press, a family-run micro-press, and editor of quarterly fiction anthologies, including the Christmas Romance Digest.

She is addicted to Irish Breakfast tea and chocolate, sometimes taken together. In her spare time she enjoys history, Sherlock Holmes, science fiction and ignoring her treadmill. An Australian Canadian, she lives in Edmonton, Canada with her editor and writer husband, a former professional wrestler, where she moved in 1996 after meeting him on-line.
_____
If you're outside Saskatchewan, you can still attend the workshop, but you won't be able to register. Instead, send me an email and I'll add you to a list, and a few days before the workshop, I'll send you the Zoom link.
The workshop is free.
Start: April 26, 2022 – 7:00 pm MDT
To: 8:30 pm MDT
Location
Online via Zoom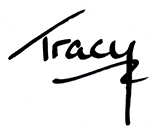 Write More, Faster Than Ever Before