---
This week's log:
Monday: Plotting and Research
Tuesday: Plotting and Research
Wednesday: Plotting and Research
Thursday: Plotting
Friday: Plotting
Saturday: 1,568 words
---
I suspect that reports of tanking production schedules and productivity crises and missed deadlines would make more interesting reading.
The fact is, I'm merely cruising along, getting words down and taking care of business.  My days are boring and routine, which is exactly what my creativity needs to thrive.  All the excitement and thrills show up on the pages of my books.  That's where the real interesting reading resides.
We writers crave stimulus.  We can get it from our writing, or create it in our real lives by missing deadlines and letting resistance win more often than not.
It's your choice.
I choose boring routine over daily crises, whenever I can.
t.
[fusion_separator style_type="shadow" hide_on_mobile="small-visibility,medium-visibility,large-visibility" class="" id="" sep_color="" top_margin="" bottom_margin="" border_size="" icon="" icon_circle="" icon_circle_color="" width="" alignment="center"][/fusion_separator]
.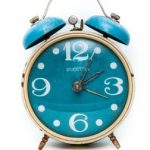 Write More, Faster Than Ever Before–15 Lessons To Kick-Start Your Motivation And Get More Books Finished