Monday: Plotting (again).
Tuesday: Grocery Shopping
Wednesday: 3,698 Words
Thursday: 4,929 Words
Friday: 6,631 Words
Saturday: Yeah, well…
For a total word count of 15,258 words for the week.
---
Pretty crummy week for me.  I'm ticked at myself for twiddling away my Saturday.
This week, I'll have to catch up with a vengeance.  I have to bring this book in on time.  There's no more production room to take up.  The street team and the editor will need it pretty soon, if I'm to hit my pub date.
So, nose down…
t.
[/fusion_text][fusion_separator style_type="shadow" hide_on_mobile="small-visibility,medium-visibility,large-visibility" class="" id="" sep_color="" top_margin="" bottom_margin="" border_size="" icon="" icon_circle="" icon_circle_color="" width="" alignment="center" /][fusion_text][fusion_text]
.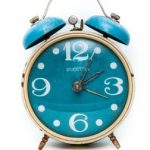 Write More, Faster Than Ever Before–15 Lessons To Kick-Start Your Motivation And Get More Books Finished
[/fusion_text][/fusion_builder_column][/fusion_builder_row][/fusion_builder_container]