This week's log:
Monday: 5,775 Words
Tuesday: 4,700 Words & outlining
Wednesday: Plotting
Thursday: Plotting
Friday: Plotting
Saturday: Plotting
For a total of 10,475 words for the week.
---
This week was a bit of a scramble.  I finished a book on Monday, then used Tuesday to finish a non-fiction article for an essay collection later this year.
The rest of the week looks like I was plotting, which was the plan, but I also spent a lot of quality time prepping and promoting the SF bundle one of my books appeared in, which launched on Thursday.
As a result, I'm a few days behind.  No biggie, at this stage.  I'll spend the coming week catching up.
t.
[fusion_separator style_type="shadow" hide_on_mobile="small-visibility,medium-visibility,large-visibility" class="" id="" sep_color="" top_margin="" bottom_margin="" border_size="" icon="" icon_circle="" icon_circle_color="" width="" alignment="center"][/fusion_separator]
.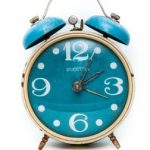 Write More, Faster Than Ever Before–15 Lessons To Kick-Start Your Motivation And Get More Books Finished