---
This week's log:
Monday: 0 Words
Tuesday: 8,863
Wednesday: 7,541
Thursday:  0
Friday:  9,399 words
Saturday:  5,573 words
For a total of 31376 words for the week.
---
The surprise is not how little I wrote (for me), but how much I actually got done.  This week was a perfect storm:
major new book launch with attendant hoopla and marketing
Annual taxes landed.
Inclusion in a big name SF bundle, that required dropping everything and reviewing/reformatting a whole series, and all the guff that goes with that.
Month end/month start
and trying to get book #100 finished before deadline.
As I mentioned on Friday, not all distractions are negative.  Even good news can side-swipe you.
I'm writing this the day before it posts, and I know already that I got the book finished, and by dint of spending all my spare time and a whole day of writing doing other things last week, I managed to cover off the rest of the crises.
I also lived a very unbalanced life last week, to the point where snarky comments were being made over dinner.  Warning taken:  This coming week, I will ease off the accelerator a lot.
t.
[fusion_separator style_type="shadow" hide_on_mobile="small-visibility,medium-visibility,large-visibility" class="" id="" sep_color="" top_margin="" bottom_margin="" border_size="" icon="" icon_circle="" icon_circle_color="" width="" alignment="center"][/fusion_separator]
.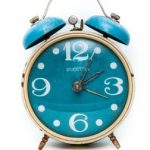 Write More, Faster Than Ever Before–15 Lessons To Kick-Start Your Motivation And Get More Books Finished