YouTube allowed creators to monetize their channels a few years ago.  That resulted in an ocean of video content being uploaded
A great deal of that content is information or instructional in nature.  If ever you wonder where the how-to blogs all went to (remember those?), then browse YouTube for 20 minutes, and type "writing fiction" into the search bar.
Alas, that ocean of information is mostly hidden from searches.  Do you ever think to search on YouTube for information about scene structure?  How to format your books?  It's not a resource that comes automatically to mind.
Yet there are some excellent writing and indie how-to channels on YouTube.  Off the top of my head and with no sorting at all, I can think of:
Chris Fox's channel,
Mark Dawson's SPF channel
Derek Murphy
Even Amazon KDP has its own channel
And this is just picking from the top.
A great many excellent podcasts for writers also have YouTube channels, for they run video podcasts, and store them there.
Beyond Writing
If you're interested in any other crafts or hobbies, YouTube is a gold mine of information, products, instructionals, demonstrations and more that support and enhance your interests.
Only, surfing for the latest information is a deadly time sink (she says, from sad experience).
Staying on Top Of It All
When everyone was blogging this information, staying abreast of the latest news was relatively straight forward.  You subscribed to the blog's RSS feed, and your RSS Feed Reader would pop new content up as it became available, for all the blogs you wanted to stay current with.
Currently, you can subscribe to YouTube channels and click on the bell to be informed when new videos are uploaded, but those notifications only appear to you when you actually go to YouTube, and you still have to click from channel to channel.  I used to do this myself, but the notification system is iffy, at best.  Even asking for email notification can result in notification emails arriving days after the new video is uploaded.
Recently, I learned that you can actually subscribe to a channel's RSS feed, with your RSS Feed reading application (I use Inoreader).
YouTube, at its core, is just another blogging platform, one tooled to handle video. Any channel on YouTube also has an RSS Feed, which you can subscribe to, and have the latest videos show up in your reader.
This is a fantastic option if you already use an RSS reader for more traditional blogs, as I do, for it centralizes all the information.
However, finding the RSS feed for YouTube channels can be a challenge.  So I researched it and found a simple way to find any channel's RSS feed.

Gauging Gadgets walks you through the process of finding a channel's feed.  After that, you subscribe as you would any traditional blog.
Watching the Videos—pick up the pace!
This is a simple hack that will shave a really big chunk of time off your information gathering.  Every video screen on YouTube as a gear at the bottom right.  Click on that, and you get options to speed up or slow down the video.
For most how-to craft videos, I've learned to watch at 2x the normal pace.
For writing and indie publishing videos, I've found that 2x is a teeny bit fast, so I drop it to 1.75x or 1.5x the normal pace, which is a still a hefty number of minutes cut from the real running time of the video.
With practice, you can listen to people speaking at very high rates—4x or more—and not lose any comprehension, but currently, YouTube only goes up to 2x.  Still, that cuts down your time investment by half.
What to do with the Useful Stuff
When you come across a video that has excellent content you'd like to refer back to later, you need a way to take and keep notes.  You don't want to have to reply the video over and over—it's too time consuming.
For this, I use OneNote, although Google Keep and EverNote will likely do the same thing.  I clip the YouTube video page to OneNote using OneNote's web clipper app, which dumps an image of the video onto a new page in my notebook, along with any accompanying notes (which is incredibly useful!).
Here's a screenshot of what it looks like:
This is one of Chris Fox's videos.
I will run the video itself in a window on my secondary screen, and type out notes/a summary beneath the video image in OneNote.
As every word and even words within images are searchable in OneNote, finding the video and the notes when I need them won't be a problem.
If I relied on the YouTube Channel to find that information at a later date, my results would not be nearly as accurate, nor as fast.
Centralize, summarize, store.
Just as you might once have done with traditional blogs (and I still do with the writing and publishing sites out there), you can also do with YouTube and the buried ocean of information you can find there:
Centralize the data stream, so new content comes to you (RSS feed)
Summarize the useful information (in your own notebooks)
Store the information so you can find it when you need it. (Search functions)
Do you have different YouTube-specific hacks you've found useful?  Share in Comments!
[fusion_separator style_type="shadow" hide_on_mobile="small-visibility,medium-visibility,large-visibility" class="" id="" sep_color="" top_margin="" bottom_margin="" border_size="" icon="" icon_circle="" icon_circle_color="" width="" alignment="center"][/fusion_separator]
.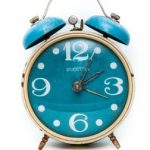 Write More, Faster Than Ever Before–15 Lessons To Kick-Start Your Motivation And Get More Books Finished