0 words.
---
Did not see that coming.
Now that there's three writers on board, I found myself building production schedules for all of us, which included a rehaul of my own to fit in with everyone else.  That required a lot of thinking and building, tearing down and building again.  It also included long term plans for publishing other authors and the first of those projects I announced here last Friday.
More about the new schedules in Friday's longer post.  But I'm back to schedule this coming week, and feeling good.
[fusion_separator style_type="shadow" hide_on_mobile="small-visibility,medium-visibility,large-visibility" class="" id="" sep_color="" top_margin="" bottom_margin="" border_size="" icon="" icon_circle="" icon_circle_color="" width="" alignment="center" /][fusion_text][fusion_text]
.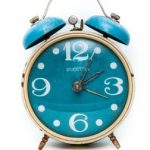 Write More, Faster Than Ever Before–15 Lessons To Kick-Start Your Motivation And Get More Books Finished