This week's log:
Monday: Plotting
Tuesday: 3,034 Words
Wednesday: 5,893 Words
Thursday: 4,285 Words
Friday: Nothing.
For a total of 13,212 words, which puts me in a 6,788 word deficit.
---
I wasn't going to do a work log post today, because last week was still a bit of a scramble, which was embarrassing.  However, I've been reading other posts by other writers, who have implied that their work schedules have been equally as scrambled.  We're all staggering under this odd situation.
It would be natural to assume that full time indie fiction authors are carrying on working as usual, for we all stay at home anyway.  As I have learned, the last few weeks, this isn't the case at all.  There's a mental impact even for work-from-home professionals.
My Friday, above, when I got nothing done, was because I was planning three weeks' worth of meals and a shopping list to cover them, then sanitizing everything that came through the door and finding somewhere to put it.
I intended to catch up this weekend, but instead spent the weekend chopping and processing fresh food, cooking, freezing and storing, so that we have nutritious meals for the next three weeks.  There is an added complication in our household:  For medical reasons, I eat a ketogenic diet, and have for over a year.  In the last couple of weeks, I chose to "go off" keto, and eat subsistence meals the same as the rest of the household.  I was willing to put up with the resulting brain fog and severe side effects of trying to adjust to the hit of starchy carbs, except that I realized it was impacting my ability to work.  As I'm the only income earner in the house at the moment, that's not something I can compromise.
So I have returned to ketogenic eating, but that involves a great deal more planning and a bit more work in preparation and cooking.  This long weekend was part of that.
Back to the grindstone this week.  In fact, I'm writing this post very early Monday morning, so I can clear the decks, and write for the rest of the day.  I will do the same thing tomorrow, in an attempt to catch up.
t.
[fusion_separator style_type="shadow" hide_on_mobile="small-visibility,medium-visibility,large-visibility" class="" id="" sep_color="" top_margin="" bottom_margin="" border_size="" icon="" icon_circle="" icon_circle_color="" width="" alignment="center" /][fusion_text]
.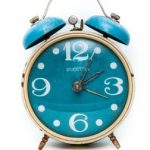 Write More, Faster Than Ever Before–15 Lessons To Kick-Start Your Motivation And Get More Books Finished