I've been busy catching up on blog posts and emails to cover me while I'm taking my six weeks off over Christmas, plus all the production work for books which will be releasing around this period.  I haven't really slowed down — I'm still sitting at the desk for nearly 10 hours a day.
But there is a sense of winding down, of pressure off.  I am very much looking forward to my "vacation" (even though I will be checking in every day).
So, still no word count to offer for the week, even though I have written copious emails and blog posts.  Next year, I will be keeping track of the word count for those, too, as one of them, last week, was over 3,000 words.
t.
[fusion_separator style_type="shadow" hide_on_mobile="small-visibility,medium-visibility,large-visibility" class="" id="" sep_color="" top_margin="" bottom_margin="" border_size="" icon="" icon_circle="" icon_circle_color="" width="" alignment="center"][/fusion_separator]
.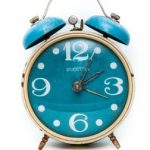 Write More, Faster Than Ever Before–15 Lessons To Kick-Start Your Motivation And Get More Books Finished