This week's log:
Monday:  5,382 Words
Tuesday: Nothing
Wednesday: Nothing
Thursday: Nothing
Friday: 8,529 Words
Saturday: 5,660 Words
Sunday: 14,210 Words
For a total of 33,781 words for the week.
---
Lasts week's mundanity was a temporary reprieve.  It was the first of the month this week, and there was a production crisis as a result.  Tuesday and Wednesday, I dealt with the crisis, which required some retooling of my publishing model.  Thursday, I very deliberately didn't write, and spent the day clearing the decks so that I could do nothing but writing for the next three days, which I did.
But Saturday was full of family stuff that was not anticipated.  So my word count wasn't as good as I wanted.  I tried my best on Sunday to catch up, but ended up 2,600+ words short of my weekly ideal.
I'll catch up this coming week.
t.
[fusion_separator style_type="shadow" hide_on_mobile="small-visibility,medium-visibility,large-visibility" class="" id="" sep_color="" top_margin="" bottom_margin="" border_size="" icon="" icon_circle="" icon_circle_color="" width="" alignment="center"][/fusion_separator]
.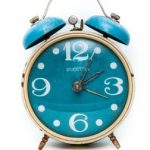 Write More, Faster Than Ever Before–15 Lessons To Kick-Start Your Motivation And Get More Books Finished