This week's log:
Monday:  5,132 Words
Tuesday: Plotting
Wednesday: Plotting
Thursday: Plotting
Friday: Workshop Preparation
Saturday: Workshop Presentation
Sunday: Plotting
For a total of 5,132 words for the week.
---
No drama this week.  I feel I should apologize for that, except that it was nice to have a smooth week, with the plotting going well.
The two days of prep and workshop were anticipated, and my production calendar is on course.
It's weeks like this that make you realize why "may you live in interesting times" is really a curse.
Bring on the mundane!
t.
[fusion_separator style_type="shadow" hide_on_mobile="small-visibility,medium-visibility,large-visibility" class="" id="" sep_color="" top_margin="" bottom_margin="" border_size="" icon="" icon_circle="" icon_circle_color="" width="" alignment="center"][/fusion_separator]
.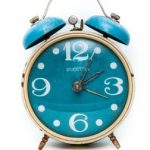 Write More, Faster Than Ever Before–15 Lessons To Kick-Start Your Motivation And Get More Books Finished