---
This week's log:
Friday:  Plotting
Saturday:  4,185 words
Monday: 3,151 words.
---
And welcome to 2019.
My relatives left on their 48 hr flights to Australia on Thursday, so Friday, I got straight into the first book for the year.
In fact, I was anxious to do so.  The time off was nice, but I was ready to get back to work weeks ago.
It was good to get back to the keyboard.
The daily word count for this book will be lower than normal, because it is a frame story, containing multiple short stories that are only marginally related.  The frame story itself has been plotted, and which short story goes where decided, but the plotting of each short story will take place as I reach it.
That means some slow days while I stop and figure out what happens next.
Also, this year, I have two primary word count goals:
 To crack 1 million words — which includes my primary novels (the romance genre ones), my other pen name stories and books (other genres, and a book or two for this site), blog posts and emails (which other prolific authors count, too).
To actually write and release novels in my other pen names.  Last year this didn't happen because I didn't schedule the time.  I considered that writing to be spare time writing, which I never got to, because I never have spare time.

This year, I've scheduled that time.  I've severed two hours each day from my primary writing schedule and given it over to pen name books.  It will require being very nimble and relentless on the primary book schedule.  No days off because I just don't feel it.  None of that Resistance type BS–I can't afford it.
I'm looking forward to seeing how this goes, as I've been dying to write the other genres/pen names for a long time.  Now, that time is here.
It's good to be back.
Until next week.
t.
[fusion_separator style_type="shadow" hide_on_mobile="small-visibility,medium-visibility,large-visibility" class="" id="" sep_color="" top_margin="" bottom_margin="" border_size="" icon="" icon_circle="" icon_circle_color="" width="" alignment="center"][/fusion_separator]
.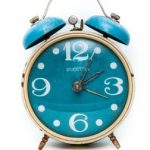 Write More, Faster Than Ever Before–15 Lessons To Kick-Start Your Motivation And Get More Books Finished