If you're drowning — and we've all been there — there are some triage tactics you can employ to stop your embolism for 24 hours.
I am a huge fan of Leo Babauta's Zen Habits blog.  Quite a while ago, he ran a post on exactly that.  "When You Have Too Much To Do" outlines some triage steps to get you out of the swap and onto navigable land in the short term.
However, once you're out of the soup, you must stop and ask yourself how you got there.
I usually get into trouble with my deadlines and end up with too much to do because I am a world class procrastinator and chaser of shiny objects.
If this is you, too, then you should know that there are solutions to this mostly-mental issue that will nudge you toward happily productive once more.  This site is dedicated to dealing with mental monsters as well as the more prosaic organizational and systemic solutions.
If it's not a matter of procrastination and general ducking of what you should be doing, then the issue is a more fundamental organizational one.  Possibly, you're committed too much, or your expectations are too high.
Or you simply aren't organized enough to deal with your priorities in the proper order.  Endlessly putting out emergencies is exhausting for anyone.  In particular, this post will help you figure that one out.
Then there are simply those days.  You know the ones I mean. The ones where nothing goes right.
The more you bring yourself back to base after things have got out of hand, reset and move on, the smoother the ride gets.  The crises dwindle, and you benefit from getting things done in a timely manner.  There are some neat bonuses for this happy state of productivity, including finding spare time for fun little projects, taking unexpected time off to have a life (and not crucify your writing schedule to do it).  In the long term, you will find your writing speed increases all by itself, and your creativity zooms upwards, because you're not stressed out dealing with a whole lot of "shoulds".
t.
[fusion_separator style_type="shadow" hide_on_mobile="small-visibility,medium-visibility,large-visibility" class="" id="" sep_color="" top_margin="" bottom_margin="" border_size="" icon="" icon_circle="" icon_circle_color="" width="" alignment="center"][/fusion_separator]
.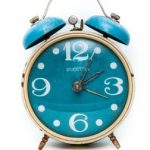 Write More, Faster Than Ever Before–15 Lessons To Kick-Start Your Motivation And Get More Books Finished