This week's log:
Monday:  Conference Travel
Tuesday: Post Conference
Wednesday: 9,852 Words
Thursday: 5,299 Words
Friday: Admin Catch Up
Saturday: Admin Catch Up
For a total of 15,151 words for the week.
---
A scrappy week.  Conferences always take up more time than the actual days they're scheduled.  Between travel, prep and recovery, they're time hogs.  Something to consider for your writing schedule planning.
I finished Book 9 for the year mid-morning Thursday and immediately rolled over into the major clean up and prep for the book, so I could get it up on pre-order as soon as possible.  I also took an hour or two to re-work my writing schedule for the balance of the year, to make up the ground I've lost recently.
All in all, a good week, despite the scrappy start.  Next week, I want to get the plotting done on Book 10, and get some words done on it by the end of the week, too.
t.
[fusion_separator style_type="shadow" hide_on_mobile="small-visibility,medium-visibility,large-visibility" class="" id="" sep_color="" top_margin="" bottom_margin="" border_size="" icon="" icon_circle="" icon_circle_color="" width="" alignment="center"][/fusion_separator]
.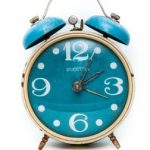 Write More, Faster Than Ever Before–15 Lessons To Kick-Start Your Motivation And Get More Books Finished